BUSINESSES
KIKA GROUP COMPANY CONSISTS OF:
About us
The company's history reaches back 30 years to when a 15-year-old Janita Januškauskaitė began grooming dogs in order to earn her first paycheck. Her love for animals, friendliness, high-quality service and sincerity also earned her many loyal customers. This was an excellent start for a family-run business.

Today KIKA GROUP is a growing company with more than 700 committed employees who take personal responsibility for providing quality products and satisfying consumer needs.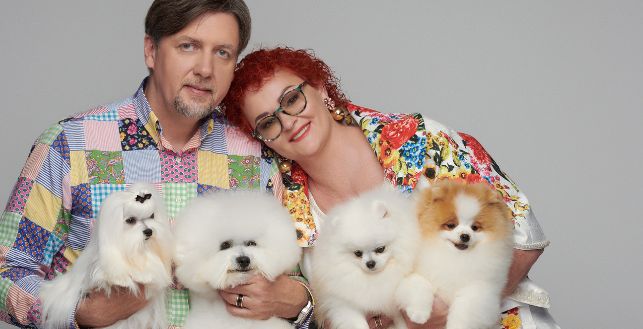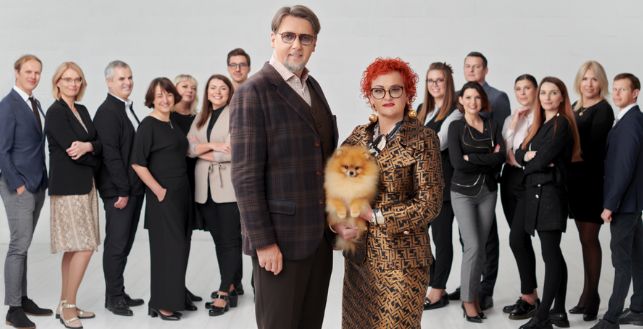 Values
Responsibility
I give answers to colleagues and leaders at a scheduled time, do the agreed work and projects, done by an order that is agreed within the company.
Effectiveness
I do not waste my time for side work, I do work by priority, that was scheduled by my leader, do not put off work, that can be done now and here.
Honesty
I do not fear to admit that I was wrong, forgot or am late, if I can fix the situation I do it instantly, honestly inform the leader about the situation, and do not hide the mistake that was made.
Accuracy
I always talk in concrete deadlines, stay on them, am lead by the agreed requirements and seek for result which can be measured.
Our mission
To deliver superior consumer value that enhances the human-animal bond by selling products and services of undisputed quality, which is based on the needs of the animals.
Our vision
KIKA GROUP aims to be recognised by retailers as a desirable business partner, which is known for providing the highest-quality products and service.
KIKA GROUP seeks not only to assist the customer, but to be known, on the customer level, as the retailer that has superior products and service when compared to a competitor.
KIKA GROUP seeks to maintain solid relationships with our customers and to be rewarded by steady sales growth and reasonable profit margins.
Career
UAB KIKA Group is a company that is constantly growing (right now – about 700 employees). Common values and principles guide them in their work. Every employee assumes personal responsibility for the quality of the products and meeting consumer needs. We rely on our employees and, in return, delegate to them responsibility and independence.

We create new jobs from time to time. Even if you do not see a potentially suitable vacant position, do not hesitate to send your CV to atranka@kika.lt or info@kika.ee

We shall save your data in our database. Please specify the most suitable position / field of operations and location of employment.

We sponsor numerous sports and cultural events as well as social projects. We cooperate closely with the Lithuanian Cynological Society; we offer our assistance in arranging dog shows on the national and international level.

We are concerned about homeless pets which has prompted us to offer support to numerous animal charity organisations. Since 2015 KIKA stores have adopted temporary shelters for homeless animals. Since then, together with our customer help, we have helped over 2300 homeless animals in Lithuania and over 190 animals in Estonia. With this project we seek to point attention to the huge problem of overpopulation of homeless animals and to encourage the choice of adoption.

Since 2017 KIKA retail chain has started working with Mamų Unija – a charity fund that cares for children that have experienced oncological diseases. In 60 of KIKA stores in Lithuania a charity money box can be found, where each customer can leave their donations for those in need. All the collected funds are donated to Mamų Unija.

KIKA also donates to 16 animal shelters in Lithuania. The donations consist of products that are most needed in shelters, such as feed and other required products. In bigger KIKA stores can be found a donation box, where each customer is encouraged to donate products to animal shelters.